Agrobank Shares Knowledge With Customer About Prospects And Opportunities In The Agricultural Sector
JOHOR BAHRU  Agrobank today continues its business talk known as Agenda Agro: Prospects and Opportunities in Agricultural Sector in Johor Bahru. The event was attended by 120 Agrobank's clients based in Melaka and Johor.
Johor Bahru is the fourth location chosen for Agenda Agro after Perlis, Pahang and Sarawak. The programme continues its objective to give exposure for Agrobank's clients through knowledge sharing session on the prospects and opportunities in agriculture sector. This programme also serves as an added value for the agriculture community to get latest updates on government policies in helping them to improve their level of income as well as the standard of their socio-economy.
According to President/Chief Executive Officer of Agrobank Dato' Wan Mohd Fadzmi, Malacca/Johor region has great potential particularly in producing agricultural based products.
"Through this knowledge sharing session, it can be beneficial to clients in preparing strategic plans in expanding their business to a larger market with the help of financing products offered by Agrobank. Johor specifically, has an advantage for having the largest agricultural land among other states. This gives abundant of opportunities to the clients if they can benefit from our products and services.
He also added that the Melaka and Johor are among the active regions and have recorded an impressive performance especially in crop and livestock sectors.
"For the first half of 2016, Agrobank has recorded the highest financial value of RM8,056.57 million, which also marked the highest growth recorded for five (5) years. I believe Bank successful performance was supported by Malacca and Johor states where both states recorded a total financial value of RM1.1 billion. With this amount, Malacca and Johor recorded a positive growth of 10% this year which exceeded the 9.6% growth recorded last year for the same period, " added Dato' Wan Mohd Fadzmi.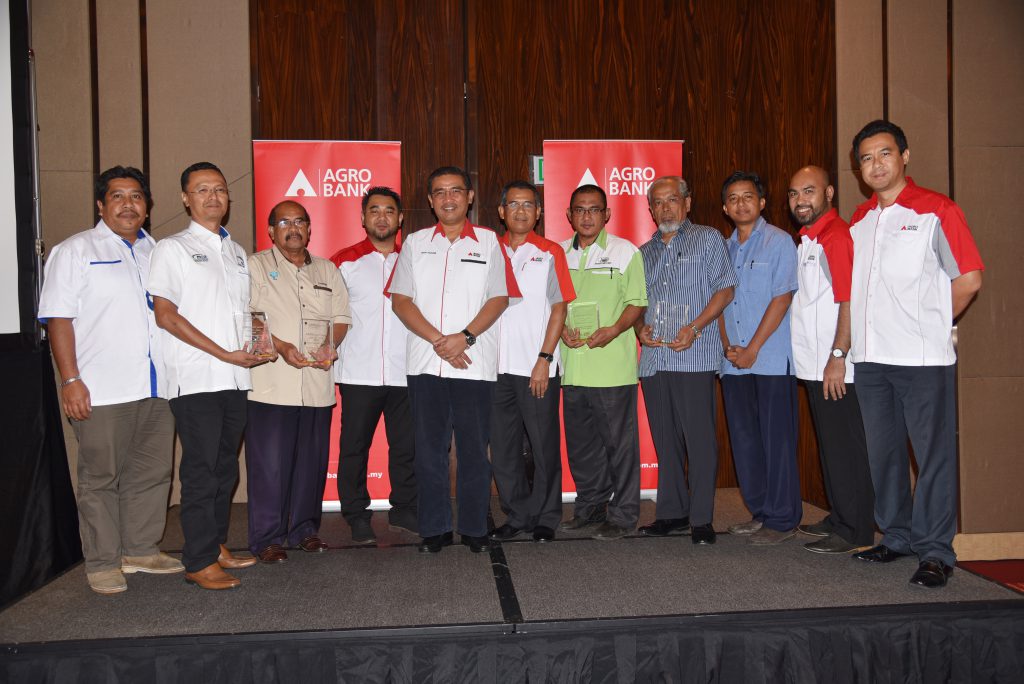 At the event, Agrobank also presents certificates of appreciation to five (5) AgroAgents that record the best performance in Melaka/Johor region. The top 5 are selected based on the highest volume of transaction done for the first half of the year 2016. The five agents are:
| | | |
| --- | --- | --- |
| No. | Agent | No. Of Transaction |
| 1 | Persatuan Nelayan Sedili | More than 248,000 times |
| 2 | Pertubuhan Peladang Kota Tinggi | More than 180,694 times |
| 3 | Pertubuhan Peladang Johor Bahru Timur | More than 138,000 times |
| 4 | Persatuan Nelayan Melaka Barat | More than 122,000 times |
| 5 | Agrobazaar Kedai Rakyat Anugerah Bumi Gambir | More than 122,000 times  |
Since 2015, 24 AgroAgents have been appointed in Melaka and Johor. As at today, the bank has appointed 235 AgroAgents nationwide.