Kita-Kita Aje Campaign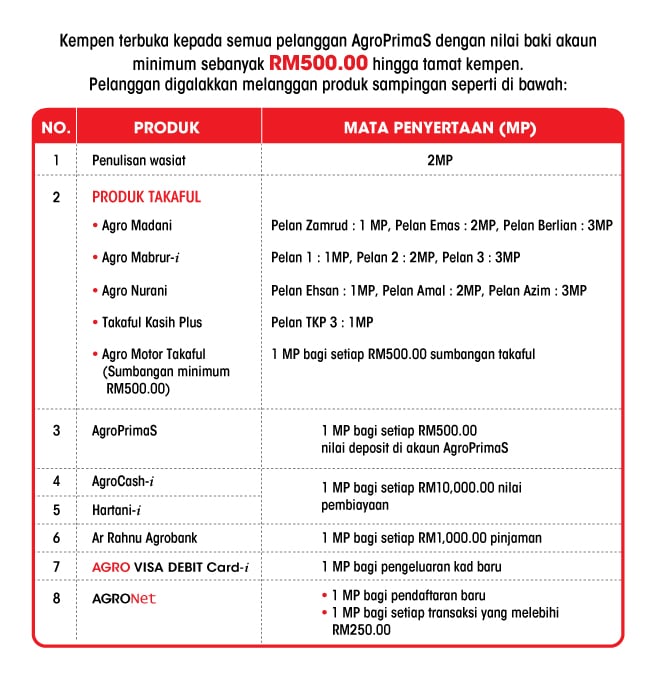 Campaign Period
The Campaign commences from 1st June 2018 until 31st March 2019.
Shariah Concept
The shariah concept applied for this Campaign is Hibah Mu'allaqah (Conditional Reward).
Based on the principal of Hibah Mu'allaqah, the Bank will give the reward to the Customer who
fulfills all the term and condition set by the Bank and is identified by the Selection Committee as
the Winner.
Eligibilty
General Eligibility
This Campaign is open to the New and Existing Customer of Bank.
Bank's Staff is not allowed to participate in this Campaign.
The eligibility in term of age and other matters is subject to the prescribed terms and
conditions of the Product and/or Services.
Winner List Phase Edisi MAHA 2018
Winner List Phase 1 Urban Category (1 June – 31 October 2018)
Winner List Phase 1 Sub-Urban Category (1 June – 31 October 2018)
Winner List Phase 1 Rural Category (1 June – 31 October 2018)